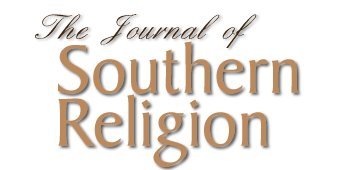 ---
Announcements, Calls for Papers, and Conferences:

Position Announcement: African American Religious Studies at Harvard University
Ursuline Sisters of New Orleans






---
---

ACQUISITION ANNOUNCEMENT

The Historic New Orleans Collection has acquired the library collection of the Ursuline Sisters of New Orleans, an extraordinary collection of rare books and library materials dating back nearly four centuries. The 1,900 books contain many unique items, including a collection of southern colonial materials believed to be the only ones in existence. According to Dr. Charles Nolan, archivist for the Archdiocese of New Orleans, "the Ursuline library collection is probably the most extensive early southern Catholic library that exists." The Ursuline Order established their community in New Orleans in 1727.

Upon completing the transfer of these important resources from the Ursuline Sisters to the Historic New Orleans Collection's research facilities at the Williams Research Center in the French Quarter, the Collection library will begin addressing the conservation and preservation needs of this collection. In addition to customized cataloging to be completed by OCLC's TECHPRO Unit, the cataloged Ursuline records will be entered into the WorldCat database (the OCLC Online Union Catalog) of nearly 38 million records, a research "first" for many of these Ursuline titles.

Additional inquires regarding the Ursuline acquisition by the Historic New Orleans can be forwarded to Gerald F. Patout, Jr., Head Librarian, Williams Research Center, 410 Chartres Street, New Orleans, Louisiana 70130 or via e-mail: geraldp@hnoc.org.


---
---
© 1998 by The Journal of Southern Religion. All rights reserved. ISSN 1094-5234

---